This article appeared in the Niles Daily Star with the by line of "Friends of Silverbrook" as part of their series "Silverbrook Legacies".
The Beeson Legacy
By Friends of Silverbrook Cemetery
Silverbrook Legacies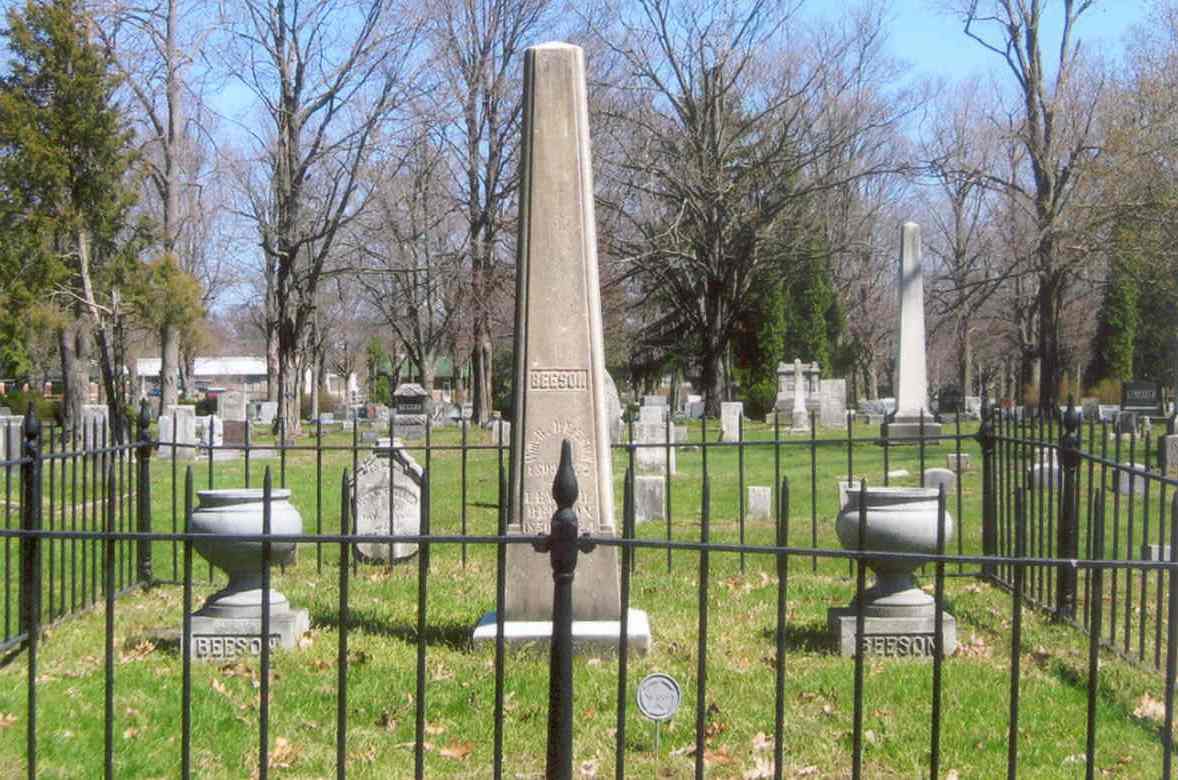 The cedars by the wall still weep.
Though many years have passed, there is still a sense of intense mourning about the place.
While William B. Beeson and his son Lewis H. have their final resting place within a wrought iron fenced plot in Silverbrook Cemetery, other members of the Beeson family were laid to rest behind the low stone wall that encloses the park-like setting of the Beeson Mausoleum.
The story begins not in Niles but in Pennsylvania, where Jacob and Judith married somewhere at the turn of the 18th century and parented four sons and a daughter, Phoebe. The sons were Jacob, William B., Job John and Strother M. Beeson.
The eldest Jacob emigrated to St. Joseph in 1829 where he began a mercantile business. In 1832 he moved to Niles and started a store in a portion of what was Colonel Huston's Tavern.
Jacob left Niles for a period when in 1857 his activity in an extensive forwarding and commission business led to his appointment by President Buchanan as a custom house collector at Detroit. However, in 1865 he returned and bought 113 acres south of the dam at Niles and built his home.
In 1867 he sold his farm to the Water Power Company and returned to Detroit until 1884 when he again came home to Niles. Jacob died the following year.
William B. first came to Niles in 1831. He was a doctor and entered practice in partnership with Dr. E. Winslow.
However, the Beeson family's bent toward entrepreneurship that brought his elder brother to Michigan appears to have won William over. Shortly after arriving in Niles, he formed a partnership with his brother Jacob in the mercantile business.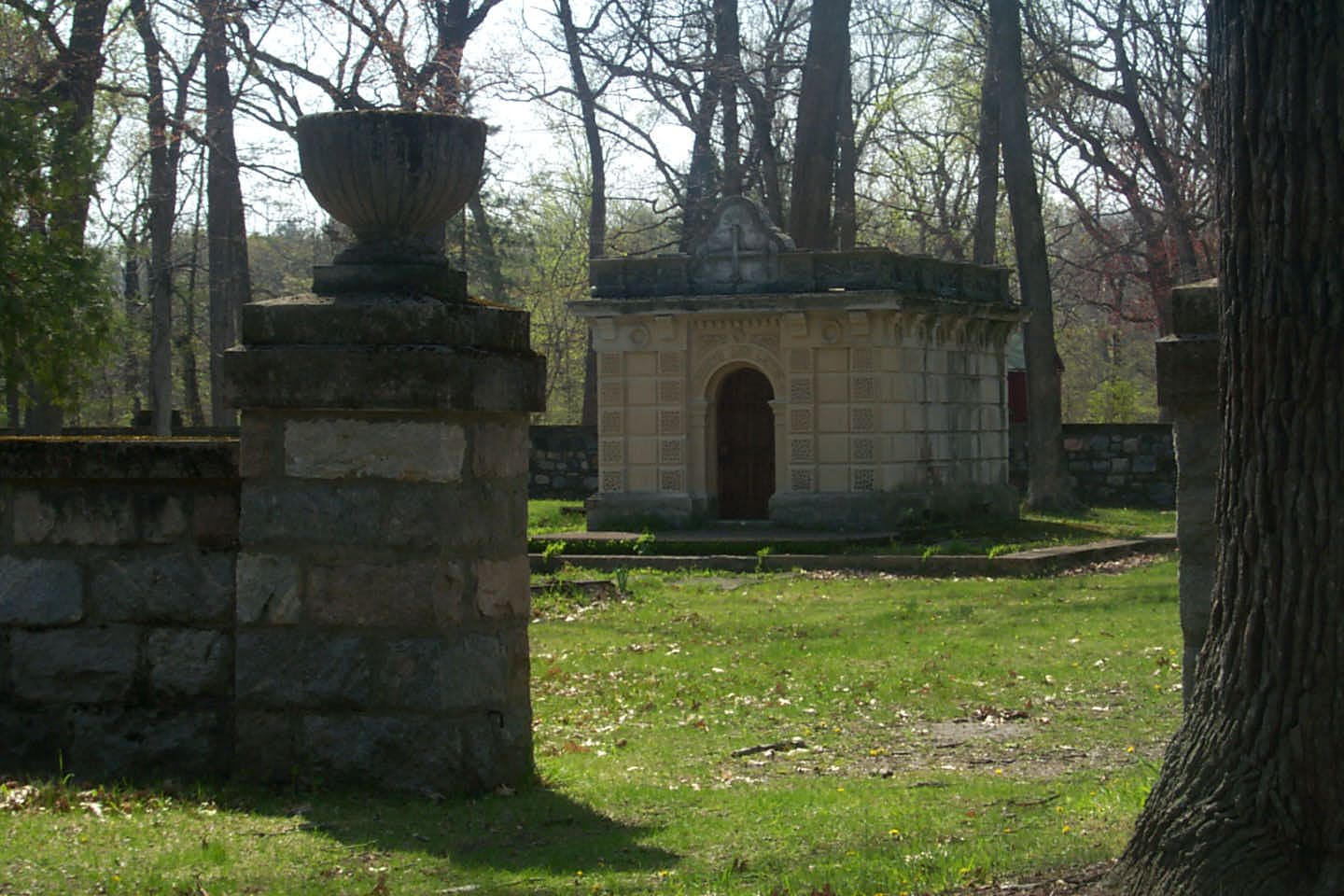 After a short absence, where he went to California in 1849, he returned to Niles in 1853 to purchase the stock of Bacon Wheeler and according to the book "History of Berrien County" continued in mercantile business until after his death in 1872.
"During this latter period he constructed a fine building at the northeast corner of Front and Main streets, where he conducted an extensive business."
The entry goes on to say William B. was a member of the State House of Representatives in 1859 and "president of the village" in 1841. His political service was passed on to his son Lewis, who is a late mayor of Niles.
Lewis was also a bit of a historian for the area, with a particular interest in the Fort St. Joseph site. In 1900 he wrote of a man he called Esquire Thompson:
Who settled on the site of Fort St. Joseph in 1823 or 1824. where he planted his corn along the river, he frequently "plowed up many relics of the old French and English occupancy, consisting of sword blades, musket butts, flints, gun lock plates, screws and springs" (Beeson 1900:185)
Lewis was himself described as an avid collector.
Brother Strother M. was a shrewd businessman, who after leaving Pennsylvania, moved to South Bend. His first wife Mary Withrow died and was buried with an infant son in that city. The couple had another son, William Withrow Beeson.
It is Strother who built the Beeson Mausoleum on Bond Street after the death of his mother Judith. Her name is inscribed over the entrance to the vault.
The Beeson mansion across the street was built by William Hammond McCumber at a reputed cost of $65,000. Strother purchased the home around 1850 at a time brothers William B., Jacob and Job John were in business in Niles and his mother Judith lived with sister Phobe here as well.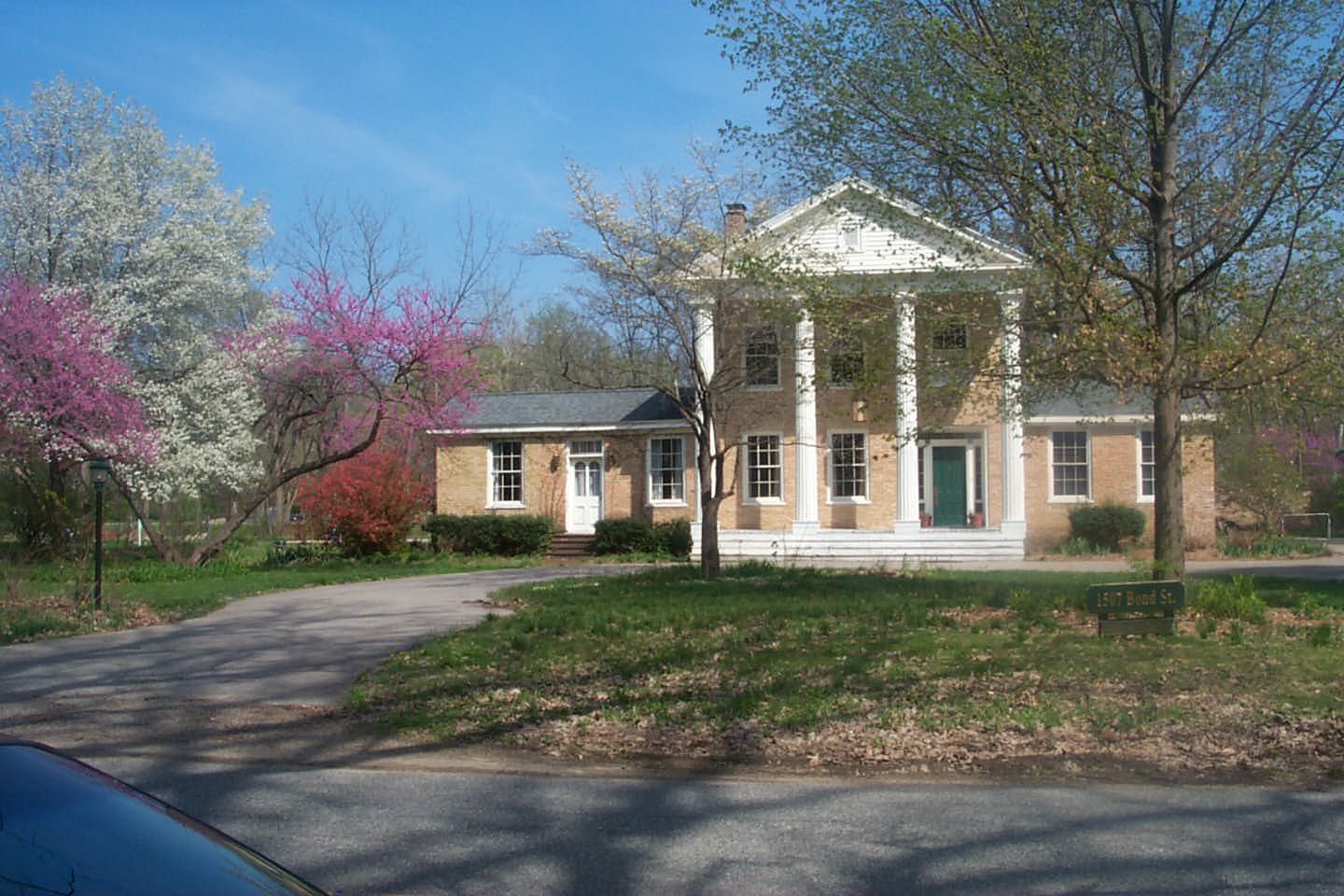 Strother had one more son, Jacob Miller Beeson with his second wife Mary Margaret Miller, who was reported to be a relative of his first wife. However, this marriage ended in divorce with the second Mrs. Strother Beeson returning to Pennsylvania with her son.
William Withrow remained in Niles with his father and took Harriet Sophia Bacon as his wife in 1867. In 1869 their union was blessed with the birth of Baby Job.
This brings us back to the sense of mourning that still shrouds the Beeson Mausoleum with a feel of mystery. Indeed many myths have surrounded the quiet place.
Longtime residents of Niles recall stories of the little baby who died in the mansion. Whose mother crossed the street at night to light candles so her child would not be left in the dark. Who some would suggest lost her mind after rocking his little body until it decomposed and she was dragged off to an institution where she supposedly died.
Yet another story suggested the child was of a union between Strother and a native Indian wife.
The truth it seems is not so romantic. At the age of 11 months the child reportedly died at his grandfather Strother's home, the result of teething according to Berrien County records.
As with most families, the Beeson's lives were a mixture of successes and sorrows. Strother's tremendous success and his acquisition of great wealth lent itself then as we see in other publically successful figures today to a lot of speculation and gossip.
If you find yourself drawn to these stories of the past, Friends of Silverbrook Cemetery continue to invite you to join them.
For more information on Friends of Silverbrook with regards to memberships and work days to help restore and catalog the monuments contact: Friends of Silverbrook Cemetery c/o 508 E. Main St. Niles MI 49120, Tim and Candace Skalla at 684-2455, This email address is being protected from spambots. You need JavaScript enabled to view it. or contact Ginny Tyler at 684-3687, This email address is being protected from spambots. You need JavaScript enabled to view it..